The Power of Voice: How Businesses Can Leverage Social Audio Platforms
June 23, 2021
People have fallen in love with podcasts. What began as audio blogs in the 80s took hold in 2004 and became a staple during the pandemic. Nielson estimates that the already massive audience (144 million in the US alone) will double by 2023. It's not hard to see why. Podcasts capture digital human storytelling more authentically and personally than other mainstream media methods. They're intimate, like listening to a friend or going to a talk. The spoken word fulfills a primal need for human connection— and audiences are craving more. 
Enter Clubhouse, the app leading the evolution beyond podcasts into an emerging new platform called Social Audio that attracted 10 million users in the first month of 2021. Although it's questionable if Clubhouse will survive as a standalone app, social audio as a feature seems to be the future. 
With people flocking to audio platforms, it naturally triggers the age-old marketing question, "how can my business benefit from this new opportunity?"  
Social audio goes deeper than passive listening. 
One of the significant differences between podcasts and social audio platforms is the interactive, spontaneous experience. Audiences can listen in, join the conversation, and feel the exclusivity of being part of the discussion in real-time. Hosts can share insights, take questions, explore topics, or get real-time feedback. While there are moderators, anyone can drop in, raise their hand and join in on the conversation. 
Social audio brings together the appeal of social media and podcasts together; it's like listening to a podcast with the live audience element of a Ted Talk and the interactive nature of Twitter.
It's a modern approach to bringing back to basic human connection: without texting, video, uploading photos, or glossy ads. It's people talking, sharing insights, and exploring topics—at scale and with the speed of social media. 
Clubhouse's recent surge demonstrates the human desire to exchange ideas and engage in meaningful dialogue. 
Social audio audiences don't reward polished transactional or promotional content. Connection comes from going back to the most powerful original tool known to man: our voice. 
Now people can drop into audio-only chat rooms, join in discussions or attend events. Current trending topics include mental health, entrepreneurship, UX for startups, and the entertainment industry. Unlike Ted Talks, anyone from any field of interest can lead a room, start an event or moderate a conversation. 
Currently, Clubhouse, the most popular social audio app, is invitation only, but there's talk of opening it up in the coming months. If you're not in yet, tweeting a request with the hashtag #clubhouse can lead to someone with an invite to spare. Alternatively, you can download the app and join the waitlist until it becomes public. 
Alongside Clubhouse is a line-up of other social audio apps looking to make this format a common way of connecting with people online. Twitter has been testing out their version, Spaces, for hosting live conversations. Fireside Chat is an app Mark Cuban is launching to facilitate live discussions between podcasters and their audience. Facebook is also reportedly throwing its hat in the social audio ring.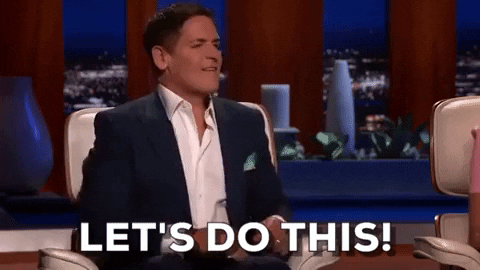 Should my business be present on social audio?
The question comes down to: do you want to build a brand, or do you need to be singularly focused on this quarter's sales? If it's an immediate reward you're seeking, you may find it, but there are safer bets to make. 
Like all content marketing, social audio is an affordable and innovative way to build a brand over time. Growing your brand, and in turn, your business here is less about mass promotion and more about fostering connection and giving people a window into your world. The more human and relatable you are, the more likely people feel a kinship and reward you with their business. Like TikTok and podcasts, the content that rises isn't overly scripted. People want authenticity. 
How to cultivate connection through social audio platforms 
1. Position yourself as a thought leader
Social audio platforms are the perfect outlet to share expertise and experiences with interested audiences. Authenticity uniquely comes from the human voice, allowing your message to hit on a deeper level.
Thought leadership on an app like Clubhouse comes from being purposeful and helpful rather than promotional. Deliver useful and engaging content related to your niche through a participatory Q&A discussion or interview with other leaders and experts. The key is to set aside space for the audience to join in on the conversation and ask questions. 
In practice: 
The brain care supplement company, Heights, has demonstrated thought leadership through their Braincare Club on Clubhouse. With 51.5k followers, they've succeeded in creating a community of people interested in learning more about the brain's inner workings and how it applies to our daily lives. They've hosted sessions and Q&As with brain health experts on topics like sleep, mental health, and spirituality. 
The Future of Work is a club on Clubhouse hosted by Entre, a digital social app for entrepreneurs, creatives, and startups to connect and grow their business and professional lives. 
Beyond getting more app users, their ultimate goal is to connect like-minded people. On Clubhouse, they've invested time and resources into building an environment that allows members to exchange ideas and learn. Although Entre only launched in 2019, they quickly jumped onto Clubhouse and have one of the most followed clubs on Clubhouse with 191k followers at the time of this article. They're building their community, proving their content model, and refining their product based on user feedback gained from Clubhouse conversations. 
2. Host virtual events 
One of the best ways to encourage customer interaction and connection is through events. One survey revealed that 91% of customers feel more optimistic about a brand following an event. 
With the future of mass conferences and large in-person gatherings still unclear, social audio apps open the door to experiential virtual events that cultivate real-time human engagement. The gateway to entry is more accessible for hosts not having to rent venues and for guests not needing to travel. 
They've opened the opportunity for companies to be creative with brand partnerships and encourage audience participation. Some virtual event ideas include cooking classes, audio talent shows, poetry readings, and even conferences. 
In practice: 
Yuhmmy, a new California-based grocery delivery app, is partnering with the Ilodradio Talent Club to host a virtual talent show for users interested in sharing and listening to audio talent. A creative event like this inspires attendees while promoting brand awareness to prospective customers. 
3. Participate in conversations  
According to a 2018 survey, 70% of consumers feel more connected to brands with CEOs that are active on social media. 
Customers don't just want to know the brand; they want to know the people leading it. CEOs and executives are the vision and personality behind a brand. Being active and present on social audio platforms demonstrates authenticity and transparency— and can allow brand leaders to enter conversations happening outside of their company naturally. 
Make a point to join rooms relevant to your industry and raise your hand if you have something to contribute. You can also just listen and learn more about the interests and challenges of the audience. Attendees can find each other and thought leaders pretty quickly within the platform. 
In practice: 
A Clubhouse room titled "Scale Your Business With Digital Products," brought together various entrepreneurs, marketers, and consultants. CEO of Start Scale Sail, Natasha O'Banion, shared her experience successfully generating leads using interactive quizzes. Her insights led to questions and discussion, which surfaced common problems and practical solutions from the broader group. 
4. Start informal chats 
People are longing for more opportunities to create genuine bonds with others. Seventy-eight percent of consumers see brands as facilitators of connection. Forging deep and meaningful relationships start with honest communication. 
Social audio platforms cut through overly executed messaging and provide space for more genuine, casual, valuable conversations. To facilitate these, plan and host regular informal chats that don't have a clear agenda. Pick a topic idea relevant to your industry and moderate the room based on what comes up at the moment—providing space for people interested in a common topic to connect positions you as the destination for valuable information and shared learning. 
In practice: 
MEFeater Magazine hosts regular weekly rooms such as "Girl Talk" and "TV Thursdays" to informally engage their audience and customers. Ultimately, they want their followers to feel like their brand is a friend they can trust for advice and fun. They demonstrate reliability and consistency by committing to routine informal chats that keep customers coming back.
A voice paints a thousand words 
Customers crave more than just the highlights—they want to feel connected and aligned with the brands they follow and the community behind them. Using your voice to activate high-value conversations and content on social audio platforms can bridge the gap between you and people that may become your customers. 
To find out more about how social audio platforms can help your business, contact us here. Or follow us on Instagram! (@creativebstro) for the latest marketing tips!